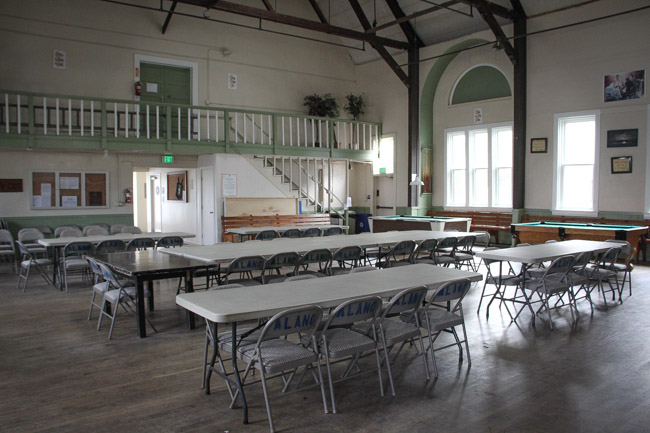 Hello my name is Ricardo Früstöckl and I am the Alano Club Board of Directors President.  I am looking to raise $155,000 to help pay the balance of the club's mortgage.
Undoubtedly you or someone you know, past or present, has had an issue with alcohol or drugs and can understand the need for a place as centrally located as the Alano Club to find sobriety. For over 62 years the Alano Club has served the Santa Barbara community as a hub for an average of 28 weekly twelve step meetings. That equals over two thousand opportunities a year for a member of our community to find recovery from alcohol and drugs.
It is our mission to save lives "One Day at a Time" by providing a safe and sober environment for recovering alcoholics, drug addicts and their families. In order to meet our mission and continue to provide a safe place for countless alcoholics and addicts in our community to recover, we are relying on the generosity of community-minded individuals like you.
As part of our strategic plan to ensure the vitality and longevity of the Alano Club we are seeking the assistance of our community to help pay off the club's mortgage. Eliminating our monthly $2,485.00 monthly mortgage will enable the club to use revenue generated by membership dues, individual donations and grants for daily operating costs and building upkeep.
In April 2018 David Brown gave $180,000.00, roughly half of the mortgage balance!  The Volentine Family Foundation has donated additional funds and committed to support our endeavor to raise the remaining balance by offering to match all donations toward our ultimate goal.
Your financial contribution will bring the club a step closer to owning its own building, allowing us to continue serving alcoholics, addicts and their families who wish to seek support in their recovery.
I am asking you to support me and my endeavor to help pay off the balance on the club's mortgage.
Thank you in advance for your support. Any questions or concerns please feel free to contact me personally..
Sincerely,
Ricardo Früstöckl – Alano Club of Santa Barbara Board President
Donations of all sizes can help us reach this goal and every donation, regardless of size, makes a difference.